The Memorial is OPEN every day from 9:30 am to 6 pm, including holidays. 
The bookshop-boutique is open during the same hours.
The ticket office close at 5 pm.
The Memorial is CLOSED on 24, 25 and 31 December, on January and on 1st May.
Reminder: Animals are not allowed in the museum except for guide dogs accompanying the blind or visually impaired.
The Alsace-Moselle Memorial is located at the crossroads of Alsace-Lorraine and the Vosges.
By car, it is:
By train: Schirmeck is served by the Strasbourg/Saint-Dié-des-Vosges Line. (40 minutes from Strasbourg).
From the train station and the town centre, the Memorial is a short 10-minute walk.
The Memorial is accessible to people with disabilities
For those with reduced mobility or those who are handicapped, as well as those who may have difficulty walking, the Memorial is accessible through an upper parking lot. Once in Schirmeck, follow the direction marked MEMORIAL with this pictogram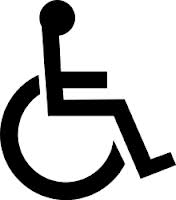 .
Reduced price*
Former military personnel

Job seekers, beneficiaries of social aid programs

Holders of an invalidity or Ircos-Cezam card

Educators currently employed
Family PASS
1 or 2 adults and children under 18 years old, maximum 4 children
Free*
Teachers, chaperones or other accompanying adults and bus drivers

Regional guides and interpreters

Holders of the "Musee Rhin Supérieur" Pass

Holders of the "Alsace" Pass
Room rentals : More informations on demand
ACCOMMODATION AND FOOD SERVICES
You may be wondering: What is there to do in Alsace?
What should I visit in the Bruche Valley? What can we do as a family? With children? As a group? Where do we stay? Where do we sleep?
For ideas and information, contact the Tourism Office of the Bruche Valley:
In less than 30 minutes by car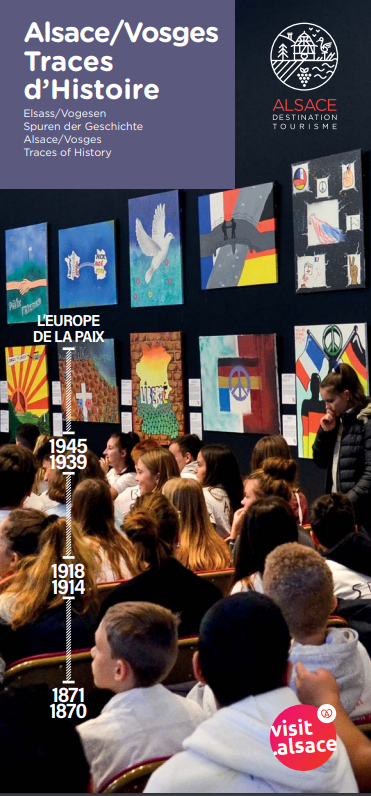 Traces of history Alsace/Vosges
"Traces of History" is a temporal journey through
a century of history in Alsace, according to four major periods :
- Franco-Prussian War 1870-1871
- World War I 1914-1918
- World War II 1939-1945
- Europe and the construction of peace